News
Follow us on Facebook, and on Instagram  moxie_madness by using #moxiemadness for all of our updates.
Spoilers Below, and ONLY 10 Spots Remaining
26 days left until the kick off for Moxie Madness begins, and ONLY 10 SPOTS REMAINING! Don't miss out on the chance to compete in and event that already has 70+ different affiliate representing, with some of the top gyms in the country being represented. We have divisions that accommodate all abilities and ages. Looking for spoilers? Check out the pre-sale equipment below from our amazing sponsors. Save on shipping by grabbing the goods straight from the event on August 16th.
CLICK HERE FOR MORE INFORMATION
AWOL Equipment For Sale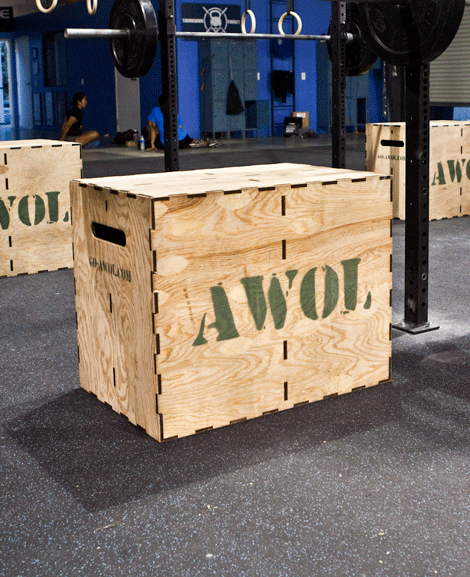 AWOL is known for having the best, sturdiest, and lightest boxes (hint) out there. Get them now on sale AND pick them up at the event. When checking out, make sure to state ""local pick up delivery" and specify that you will be picking them up at Moxie Madness. 
Alpha Strong Sandbags
Alpha Strong will be in the house! (another hint) 
They are pre-selling their "Thy Coach" and "Thy Beast" bags. 
Get Your Event Gear!
Event shirts are Pre-Sale ONLY and are only available until June 27th, so don't delay! Click the image and get s discount the more you buy. (Please note that athletes will be getting custom strength wraps, tote bags, and other goodies with their registration, but NOT shirts, so this pre-sale is your only way to get an event shirt.)
Spectators
Our fantastic sponsors have put together a variety of challenges and spectacles for the whole family, including prizes!  There will also be a bounce house for the kids, a beer garden for the adults, and physical tasks for those of you who will be spectating and still looking for bragging rights.  Also, come listen to DJ David Q on the field.  The gym with the most spectators will bring home some sweet equipment for their gym provided by our sponsors!
Attention all Athletes, Judges, Volunteers, and Spectators!!!
I Am Beastmode has just unveiled the official event shirt for this year's Team Championship.  They are available for Pre-Sale ONLY until July 26th so do not miss the opportunity to get the coolest new shirt on the market!  The more you buy the greater the discount!
Why should you compete in Moxie Madness???
$10,000 in CASH & PRIZES for podium winners.
BEER & WINE GARDEN
LIVE DJ SPINNING ALL WEEKEND
Bounce House for the Kids
Prizes & Giveaways for Spectators
Special Hotel discounts – limited supply
Half Naked Men & Women proving their Fitness ALL WEEKEND LONG.
Come THROW DOWN with some the most elite athletes in California!